Glamping In Marfa, Texas: El Cosmico
There's a magic that lives in the Chihuahuan Desert. Deep in West Texas, 7 hours from the capital of Austin, is the town of Marfa. Many make the long trek to debunk the 'must see to believe' Marfa Lights. Many to discover the oasis of Art that thrives here. But many come to discover this strange and wonderful town for themselves.
El Cosmico is a non traditional hotel that lies on the outskirts of Marfa. It's 21 acres include vintage trailers, safari tents, tepees and even a Mongolian yurt. Liz Lambert, owner, built El Cosmico with the strong belief that "life should be a balance of adventure and do-nothingness." With limited wifi and phone signal, Marfa forces you to look up from your screen and see the beauty around you.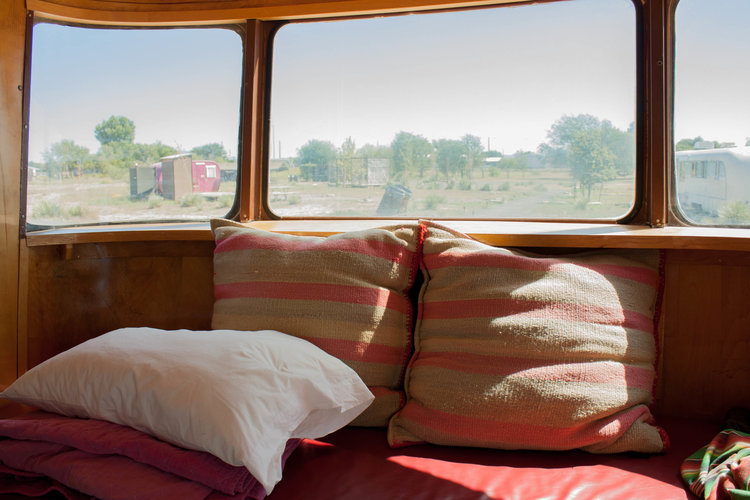 Sunrise brings out colors your eyes have never seen
Marfa's population is just shy of 2,000, making it the perfect locale to be alone, both mentally and physically. El Cosmico draws in not just cowboys. It attracts artists, hipsters, and those looking to escape the big city. Oh, and the occasional Queen of Music when she wants a vacation from being recognized.
Above: Beyonce standing in her trailer at El Cosmico.